Our largest size Food Box is made for taking food on the go, packing a full meal, loads of leftovers, or lunch at work and school. With easy to clean, durable stainless steel construction and a food-grade silicone lid, the 34oz/1L Food Box is also 100% plastic-free. A leakproof silicone lid with snap-and-lock tab seals tight when pressed into place, with a flexible corner for easy venting. No matter how you prep your favorite meal, the Klean Food Box makes a great bento box or lunch box for kids and adults. A durable companion for travel, camping, picnics, coolers, and backpacking, the meal size food box lets you take to-go food anywhere.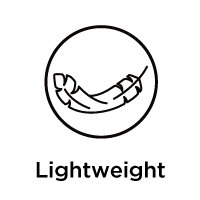 Features
Snap-and-lock tab
Leakproof silicone lid
Flexible corner for easy venting
Made from 18/8 food-grade stainless steel and silicone
Electro polished interior
Won't retain or impart flavors
Won't shatter or rust
BPA Free
Dishwasher Safe
Backed by the lifetime Strong as Steel guarantee
Specifications
| | |
| --- | --- |
| Capacity | 1005ml |
| Weight | 302.2 g |
| Size | 203.2mm L x 148.1mm W x 50.8mm H |
Care and Use
Check out our Care and Use page for videos, maintenance and cleaning tips.
Questions about materials or sustainability? Visit our FAQ page.
Our Mission in Action
As a family and employee-owned company, we don't have to answer to stakeholders. We're free to operate based on our values every single day. We've built our business by prioritizing the well being of people and the planet and by designing sustainable, high-performance products.

For our Food Boxes, this means pairing durable stainless steel with food-grade silicone lids to create safe, packable, reusable products that will be loved for years.