Our 296ml Kid's Cup is easy for small hands to hold, fits in most stroller and car seat cup holders, and comes with a spill-proof Straw Lid with matching reusable straw. Both the cup and straw are made with certified 90% post-consumer recycled steel. Pop on the compatible Sippy Lid (sold separately) to create a convenient sippy cup. Our non-toxic, extra durable Klean Coat® finish keeps Kid Cup colours bright and scratch free. These cups stack up to a whole lot of fun at home and on the go!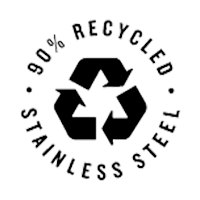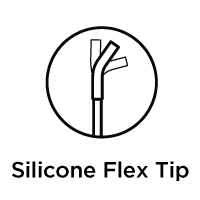 Features
Cup and straw made with certified 90% post-consumer recycled steel
Splash- and spill-proof
296ml size for kid-sized drinks
Stackable
Fits most kid cup holders found in car seats and strollers
Klean Coat® finish
BPA free
Dishwasher safe
Easy to hold for small hands
Straw made of food grade silicone and recycled stainless steel
Straw tip made from safe and flexible silicone
Easy to clean
Specifications
| | |
| --- | --- |
| Capacity | 296 ml |
| Weight | 94.7 g |
| Size | 162.6 mm H x 88.9 mm W |
| Opening Diameter | 76 mm |
Care and Use
Check out our Care and Use page for videos, maintenance and cleaning tips.
Questions about materials or sustainability? Visit our FAQ page.
Our Mission in Action
As a family and employee-owned company, we don't have to answer to stakeholders. We're free to operate based on our values every single day. We've built our business by prioritizing the well being of people and the planet and by designing sustainable, high-performance products.

We make both the Kid Cup and the included straw with certified 90% post-consumer recycled steel. This is a giant step toward a smaller carbon footprint. In fact, by switching to recycled steel across our line, we have reduced our greenhouse gas emission from the steel we use by 50%. In addition to the environmental benefits, our durable, BPA-free stainless steel cups and straws will never break or shatter and are safer and more odour-resistant than plastic products.